Building our community, one family at a time.
You don't stop caring at a distance - and neither do we.
The C.A.R.E. Project – Stands for Compassion, Acceptance, Respect and Empathy, and is a holistic approach to supporting our community. We provide families and individuals with food hampers and weekly check-ins that offer emotional and mental wellness support.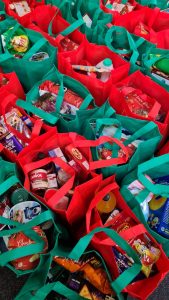 Low Entropy's C.A.R.E. program connects community members in a holistic effort to address food insecurity within the COVID-19 context. We understand that income, addictions, family, housing and physical and mental health issues can compound each other to increase food insecurity. Pandemic-related isolation only makes things worse.
Launched during the COVID Crisis, C.A.R.E.'s comprehensive programming not only brings food, emotional and community support to those in need but encourages social engagement and community-building, all from a safe distance.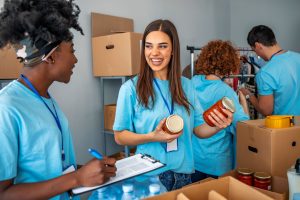 It starts with our volunteers who deliver food hampers to anyone who asks to be a C.A.R.E. recipient. Next we have compassionate connectors – volunteers trained in active listening, with a thorough understanding of community resources. The connectors follow up with the recipient shortly after the delivery, with three intentions: to check on the delivery, to offer emotional support, and to identify further opportunities to connect the recipient with helpful community partners.
As more connections are made, more supports are shared and recipients themselves can become resources for others. Our intersectional method thus ameliorates the economic, emotional, and social impacts of the COVID-19 pandemic with empathy and a 100% inclusive approach.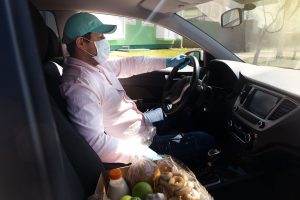 C.A.R.E. is made possible through the tireless work of approximately 75 volunteers. Our team includes individuals with roles in compassionate connections, driving, packing, coordination, and supervision, creating a multitude of opportunities for community involvement.
We are also grateful for our network of referral organizations who have all provided C.A.R.E. with essential resources and support.
To volunteer with C.A.R.E. please contact us.
We thank everyone for continuing to be here with us.
Community is the solution to suffering in isolation.