Most of us want to be in a healthy relationship. Online dating seems to be the new way to meet people, but it has a bad rep. Many of us prefer to meet someone organically, yet we become frustrated when it takes us longer than we expect to attract our ideal partner.
What's the deal? We are self-aware, we have our sh*t together and yet we are still single and alone, it doesn't make sense.
This group is for anyone who finds themselves "stuck" when it comes to dating and relationships. The intention of this group is to help each other gain more insight around our "blind spots" and help us to see how we can improve our "dating game" or improve our current relationship.
This is a facilitated group that creates a safe space for everyone to fully show as their complete authentic self. We will co-create a safe space that is fueled by acceptance, compassion, and Love… there is no judgment, criticism, or putting anyone down.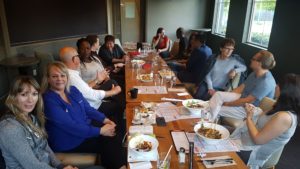 Every meeting will start with the facilitator setting a positive intention, we will then move into introductions and the group will be led into a facilitated discussion around predetermined topics; or, topics stemming from the previous meetings held. The session will close with a circle to help those in attendance leave with new insights to help us attract our ideal partner.
All our sessions are free of charge to help as many people as we can help to lead happy, healthy, and harmonious lives, moving towards creating a friendly universe.