Learning, healing, and connecting through art
Youth Art Therapy is a program designed to help youth discover and connect with their identities through artistic self-expression in a safe, non-judgemental environment. Today's world may seem confusing to many adolescents, one in which trying to find any semblance of a "true self" may appear difficult. Low Entropy believes that engaging in art while having fun with peers will help to lighten the load and serve as a means to self-discovery. As a creative medium, art provides an opportunity to try on different identities to see which ideas resonate. Your imagination is the only limit.


Youth Art Therapy is free and accessible to all because of the generosity of our donors.
Click here to support the program.
Diving into different worlds
Each session will last an hour and a half, and will focus on a type of art (e.g., painting, mask-making, drawing, tiles) and a daily theme in tandem with self-reflective questions. During these sessions, participants will learn to better understand themselves and others by exploring their headspaces through art.
Week 1: Safe Place
Identify an image of a place that creates a personal feeling of calm and safety. Ask and reflect on why this place may be your "safe place." Focus on the sensations of your senses, your position, and your environment.
Week 2: Anxiety Map
When you start to feel worried, anxious, or nervous, how can you tell? Try drawing a body outline and identifying where/what parts stand out in relation to your feelings.
Week 3: Safe People
Sometimes the people who are closest to us and provide safety aren't always our family members (although they can be). If you think about the people closest to you and provide the greatest feeling of safety or comfort, who would they be?
Week 4: Island
If you were an island, what would you look like? What kind of life would be living on your island? Where would your island be in relation to the rest of the world?
Week 5: Identity
Are there any parts of your identity that you don't feel comfortable sharing with classmates? This is perfectly normal, but what worries you about sharing these parts of your identity, and what can you learn from that?
Week 6: Masks
People don't always realize that we put on different masks when interacting with others. During this session, participants will have the opportunity to create a cast of their own face for a mask or use a pre-created mask. What are some differences between the inside and outside of the mask?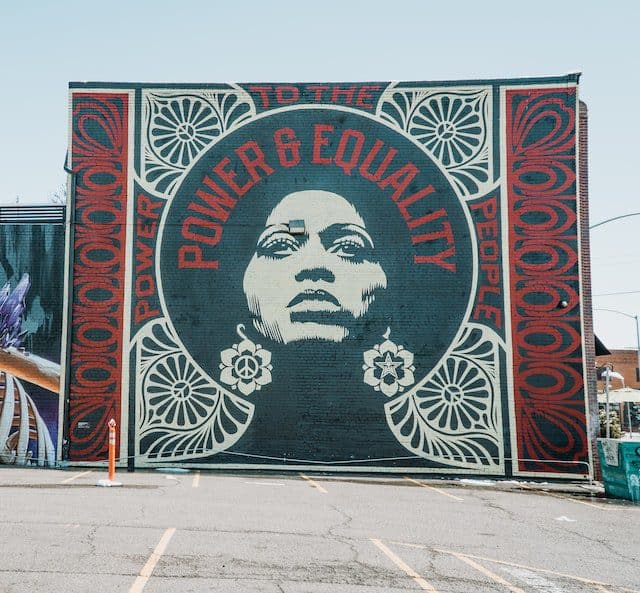 Week 7: Mural Tiles
This session will be focused on painting mural tiles for the group mural. How does it feel when your work interacts, contrasts, and compliments other people's work?
Week 8: Review
This will be an opportunity to review all the artwork that has been made so far and to receive and offer some closure. What did you learn about yourself throughout the course of the program?
Meet the facilitators

All our facilitators are trained art therapists who love to give back to the community by supporting youth. 
They're compassionate, creative, and caring. 
Click the photos below to learn more about each facilitator.
Meet the previous facilitators
There are the art therapists from the spring 2022 cohort.
Interested in volunteering?
Are you a creative individual looking to support youth? If so, Low Entropy is inviting trained art therapists to apply.

The core focus of the program is to provide art therapy with the objective of helping youth connect with their identity. Connecting with one's identity and emotions is core to building self-worth and confidence. After all, confidence is key to unlocking a bright future.

The beneficiaries of the project will be youth in New Westminster at various middle and high schools. In order to keep an intimate and engaging setting, classes will have fewer than 20 students and will run for 90 minutes per session. To ensure continuity and meaningful interaction with the art therapists (and others in the classes), cohorts will run for 6 months, with weekly sessions of 90 minutes.

If you're interested in becoming a volunteer, please contact Susie@lowentropy.org, our Volunteer Coordinator.