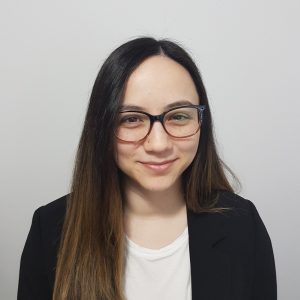 Vanessa (Ness) Gale was born and raised in the Greater Vancouver area and is of mixed Chinese-Caucasian ancestry. She attended Langara College followed by the University of British Columbia where she received her B.A. in Psychology. During her studies, Vanessa volunteered with numerous youth-serving nonprofit organizations in the capacity of an in-school mentor, study buddy tutor, group facilitator, and Girl Guide leader. When she completed her studies, she worked at the YMCA in Child, Youth, and Family programs and had the intention of becoming an Elementary School teacher.
Upon being offered acceptance in the Bachelors of Education program at UBC, Vanessa ultimately decided to decline the offer. She felt that it was not the correct career path for her and wanted to focus more on quality programming for children and youth that was outside of the classroom. She was promoted to Supervisor of Child, Youth, and Family programs at the YMCA and later took on a contract role as a Mentoring Coordinator with Big Brothers of Greater Vancouver.
She then moved on to her dream job as the Program Coordinator of "Go Girls! Healthy Bodies, Healthy Minds" with Big Sisters of BC Lower Mainland. This is a group mentoring program for students in grades 6-8 comprised of activities and discussions aimed at supporting mental health and well being. Along with her work with Big Sisters, Vanessa has taken on the Program Coordinator role for Low Entropy's Youth Empowering Youth Program and hopes to see the program expand in the near future.
Vanessa is passionate about supporting the growth and development of youth and providing guidance and mentorship for youth to be more resilient and accomplish their goals. She is also a strong supporter of volunteers, recently completing her Certificate in Volunteer Management from Humber College. Her vision is to enhance the self-esteem, confidence, and capabilities of youth and their supporters.