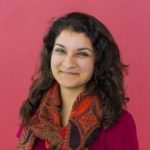 Vrindy found the Low Entropy community synchronistically and has never looked back.
She is passionate about supporting and enhancing personal growth and connection for adults. She enjoys focusing on the power of self-exploration and expression in groups. So far, her work with adults has taken her to leadership and development consulting firms, non-profits, summer programs, and universities. She loves bringing intention, structure, and curriculum to programs and is grateful for the opportunity to support the Conscious Connections team during this growth period.
Some questions she has explored through academics and life include, "What conditions optimize a sense of belonging*?" "How can I facilitate group intimacy?" and "How does the human experience differ?" She enjoys incorporating inclusion and identity with an intersectional lens.
She is currently completing a Masters in Curriculum and Instruction: Equity Studies at Simon Fraser University and a certificate in Family Constellations.
She defines belonging as: "as the understanding that you are an integral part of a community that embraces you for being authentic"