Always a Mountain to Climb
January 27, 2021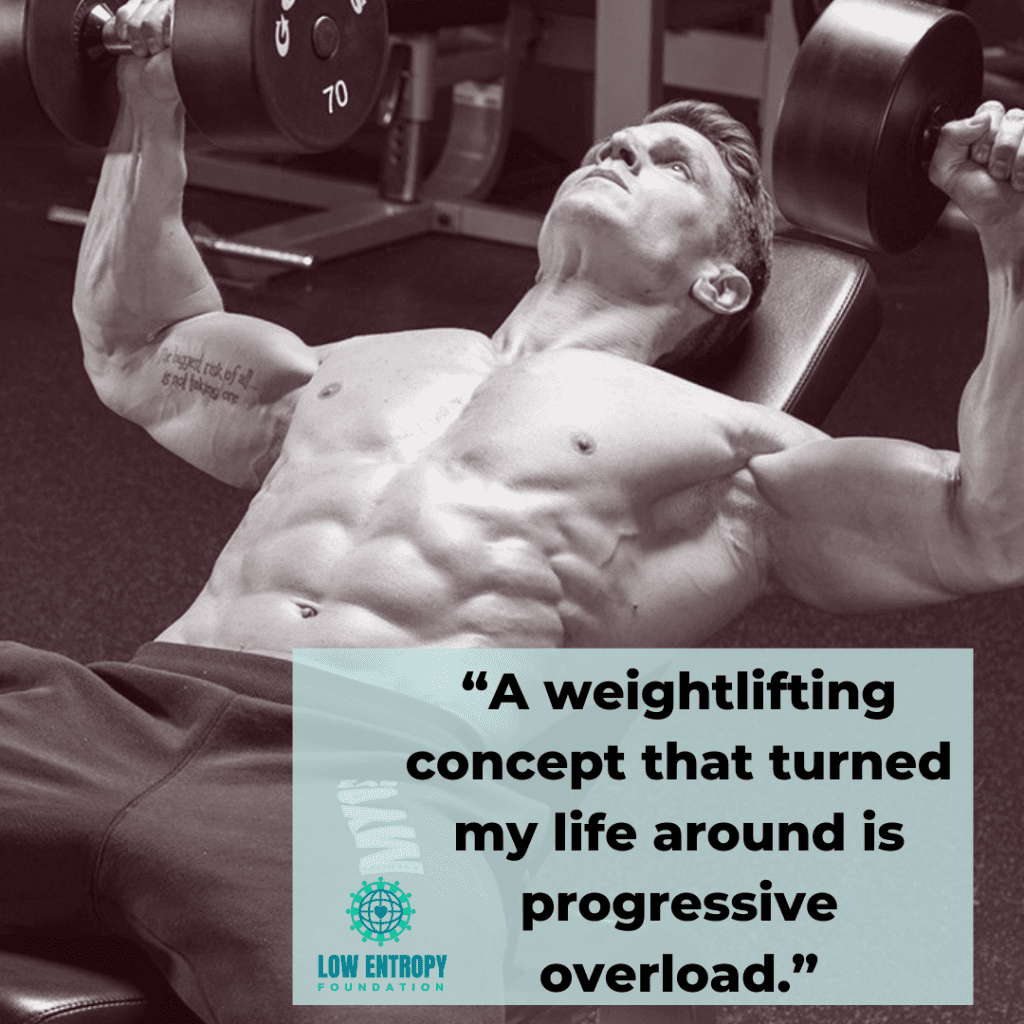 From the symbolism of mountain goats to democratizing spirituality, Low Entropy Leah Costello speaks on the importance of accepting – and even embracing – the persistence of adversity in life, and how it can enrich every journey.
My grandmother Joan's life advice: "There's always a mountain to climb." As a Capricorn, the sign of the sea goat, I appreciate the imagery of a goat persevering up the summit.
I passed on Joan's advice to my friend Jesse and he said, "God, that's depressing! She's a really happy woman, isn't she?"
I explained that she is a happy woman and I agreed with her – there's never a time when everything will be perfect. Jesse holds onto hope that there will be. And so did I, for many years. I kept thinking, after this [insert tragic circumstance or life challenge] everything will finally come together. I couldn't understand why I couldn't get to the top of that mountain. I should have it all figured out by now! Some people have perfect lives, right?
I didn't get it for a long time. I got part of the way there when I started reading Pema Chödrön, the acclaimed Shambhala Buddhist monk who lives in my homeland of Cape Breton, Nova Scotia. She says that there will never be a time when everything comes together, that we have to accept where we are in every given moment without judgment. If I'm being honest with myself, it took some very deep wounds and family tragedies to gain a deep understanding of this concept. Eventually, I realized that this is what my grandmother was getting at in her mountain-climbing analogy.
So what does this mean in practice? Well, I'm still not 100 percent sure. I'm figuring it out. I'm far from a monk living in the isolated highlands of Cape Breton. I do yoga videos at home like everyone else. But no matter what you are doing, you can always make room for yourself. I struggle during corpse pose to keep myself from making an inventory of all the things I have to do that day. It's hard not to silently criticize myself and others, and even harder to confront the people I love.
My current philosophy is a simple, albeit cliché one: life is a journey and not a destination. That's what Pema and Nanny Joan are getting at. Bring yourself back to yourself: back from the downward spiral of to-do lists, back from the chain reaction of thoughts that lead nowhere and back from the dramatic arguments playing out in your head.
People call this mindfulness, but you can call it whatever you like – whatever gets you there. My Nanny didn't study as a monk, but she gets it. A lot of people get it. They clear their heads, get some air, gain perspective, check in, pray, give offerings, do therapy and get a little help from their friends.
People get caught up in fancy spiritual terms and forget that they were coined in a very different time from our own. The same idioms and imagery may not work for us. Spiritual practices, such as mindfulness and prayer, capture a universal part of the human experience. Human experiences don't "belong" to any particular culture or group. You can bring yourself back to yourself in many ways, whether through established spiritual traditions or more eclectic approaches.
For my grandmother, it's mountains and goats. The goat climbs up the mountain in his endless pursuit of the summit. But when he gets to the top, he sees the whole mountain range. It's endless and stretches out to the horizon. He might get discouraged, but during that peaceful time on the summit, he can see the whole picture, the totality of challenges that we all experience. It allows him to practice acceptance of the perpetual climb. And that acceptance gives him the strength to move forward.
How do you handle recurring challenges? And are goats the most inspiring animal? If not, then which one? Start the debate in the comments or at a Low Entropy meeting, and convince everyone with your air-tight argument.
. . . and also it's flamingos. It's obviously flamingos.
GET INVOLVED
At Low Entropy, we believe changing the world starts with changing ourselves.
Founded in 2015, Low Entropy Facilitates conversations that encourage diversity and promote inclusivity.

We understand that life can be confusing at times. It can seem challenging and sometimes you may feel like no one really "gets you." We offer an opportunity to connect with others who have the capacity to understand you.