The One Habit of Highly Successful People
September 5, 2021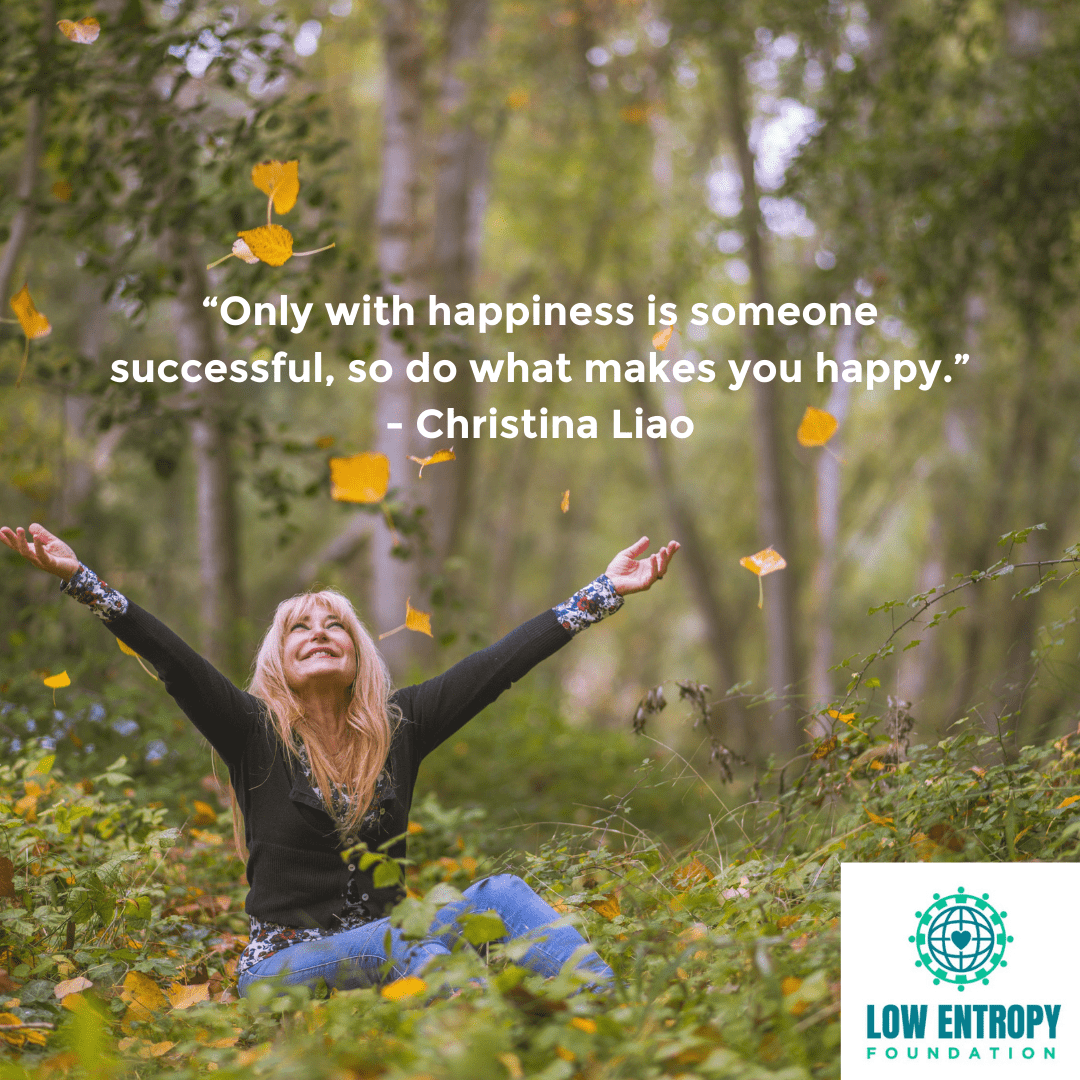 Spoiler alert: it's happiness. Low Entropy Volunteer Writer Christina Liao explains why.
Different people measure success in different ways. Harry Styles, a Grammy award-winning singer and former member of the band One Direction, says that "if you're happy doing what you're doing, then nobody can tell you you're not successful." That is, in a way, true. If one is not happy doing what they're doing, then they cannot say that they're successful without lying to themselves to some extent. It does not matter if that person is living in a mansion or a run-down cabin; they will feel success and at ease if they're happy with the way that their life is going.
However, happiness is, in itself, a social construct. The stereotypical, fairy tale image of happiness for a girl is marrying a prince and living in a palace happily ever after. That's what has been pushed onto young women who consume Disney content for decades, from the original Cinderella movie in 1950 to Tangled, released in 2010. Only in 2014's Frozen was this narrative shifted. In that story, Anna does not find happiness with a prince, but with an ordinary man living an ordinary life after they ended up forming an unlikely friendship.  
On the subject of Disney movies, it seems that they're seemingly changing what their version of a happy ending is. We see this in Frozen, as mentioned above, and the Pixar movies Inside Out and Coco. The narratives of these kinds of movies are shifting because the views of our society as a whole are changing. A happy ending to young people no longer means marrying into royalty and a kiss to seal the day. A happy ending means different things for different people and cultures, whether it's one's family accepting them for who they are or understanding the value of friendship and family. 
As history progresses, our society and its values tell you what being successful means. Its definition is constantly shifting: maybe it's owning a farm that profits, working a high-paying job or having a university degree. However, what really defines "success"? A person like Styles would say that doing what makes you happy means that you're successful. Someone else might say that becoming a CEO of a highly lucrative company makes you successful. It's seen differently by different people because, like happiness, success is also a social construct. There is no true definition of "success," only what people across history have coined it to be. 
Happiness, like success, is similar in the way that it has no singular meaning. If a person is content with their life, then they're happy with it. They would not feel the pull to become more successful if they were already satisfied with their life. There's no "true" meaning of success because as long as a person is happy with the structure of their life, then they are successful in their own eyes. It's only one's own eyes that matter, because they are the author and primary audience of their life. 
Everyone deserves success. Everyone deserves happiness. Whatever life throws at somebody, sometimes they forget the simplicity of finding things in their life that makes them happy. At the end of the day, Styles was right in saying that a person is successful if they're happy with what they're doing. Success, after all, is a social construct that has no true meaning. Only with happiness is someone successful, so do what makes you happy.
What are your paths to success? Let us know in the comments below or on any of our social media platforms!
GET INVOLVED
At Low Entropy, we believe changing the world starts with changing ourselves.
Founded in 2015, Low Entropy Facilitates conversations that encourage diversity and promote inclusivity.

We understand that life can be confusing at times. It can seem challenging and sometimes you may feel like no one really "gets you." We offer an opportunity to connect with others who have the capacity to understand you.