Empowerment: From the Path of Least Resistance to the Path of Most Resilience.
April 9, 2021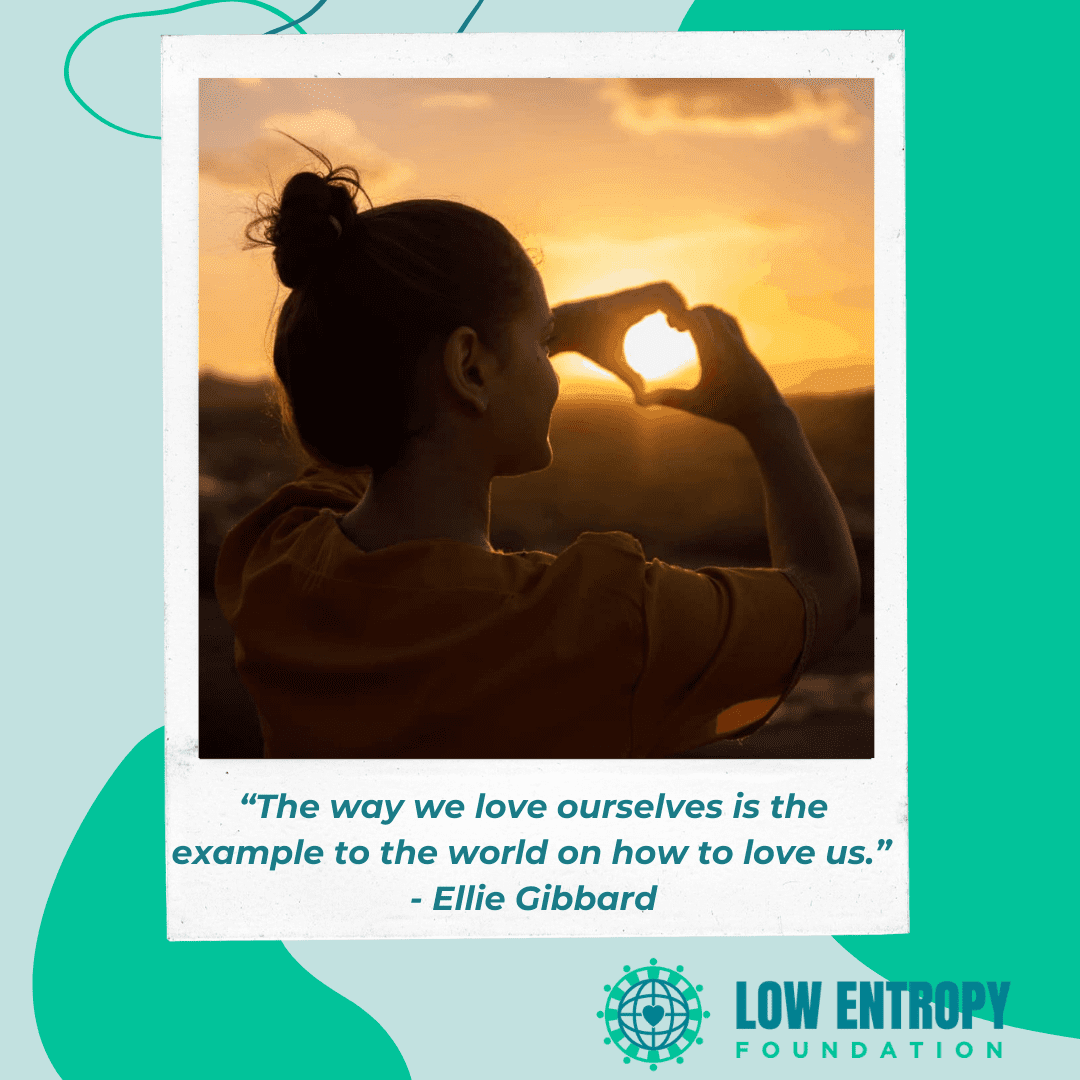 Low Entropy Volunteer Writer Ellie Gibbard walks us through her thoughts on empowerment and resilience, stopping by concepts of self-love, growth and confidence along the way.
Feeling empowered comes from finding the ability to be the best and healthiest version of ourselves. It comes from knowledge, confidence and resilience. To clarify what I mean by the "best" version of ourselves, best does not have to mean perfect. Perfection is an unrealistic ideal and I think striving for perfection is an exhausting and dooming practice that is too present in today's culture. Who is to say what is perfect and what is not? To feel that we are the best version of ourselves and to feel confident in who we are – this is to feel empowered. Similarly, being the "healthiest" version of ourselves doesn't mean to say we have to drink celery juice and work out every day. I mean healthy in the sense that we have the willingness to take care of ourselves. 
Being resilient is having the capacity to work through adversity and often grow from it. Resilience is how we respond to difficulty and is a way for us to find strength in ourselves. It sounds nice, but being resilient is not easy and is not something that naturally occurs; we don't just go through difficulties and automatically become resilient.
How can we become resilient?
I think that resilience is often associated with toughness and thought of as being able to put our feelings aside, our heads down, and just push through hard times. I would argue that being resilient is a result of self-love and having empathy for ourselves. Although it is something we can reach as individuals, resilience isn't necessarily something we can find by reaching inside of ourselves alone. Instead, it is about being able to care about ourselves enough to seek out and navigate supportive resources. This is where self-love comes in. 
How can self-love lead to resilience?
Self-love and having the willingness to care for ourselves is the key to resilience. If we don't love ourselves, how can we feel deserving of love and how can we seek out love and support? I think that there is often a stigma around self-love and what it is. People hear "self" and think "narcissism." Just because you have love for yourself does not mean you think you are perfect in any way. Self-love comes from not resisting who you are and knowing that you are not perfect, embracing your imperfection, and accepting it as part of what makes you, you. This is the key to self-love. We have to be able to love ourselves because the way we love ourselves is the example to the world of how to love us. If we can't treat ourselves with love, how can others? Being able to love and empathize with ourselves allows us to believe that we deserve love and empathy from others and guides us towards supportive people and environments that will foster resilience within us. 
From resilience to empowerment.
Finally, how can being resilient lead us to feeling empowered? Resilience empowers us because it gives us confidence in our abilities to work through and rise above adversity. Again, our abilities don't necessarily need to mean solving things on our own; there is strength in numbers and being able to reach out for support and say "I need help" shows great strength. Having the capacity to work through and grow from challenges is resilience, and gaining confidence from the growth is empowerment. 
Tell us about a time when you had to be resilient – drop a comment below or inspire us at a Low Entropy meet-up!
GET INVOLVED
At Low Entropy, we believe changing the world starts with changing ourselves.
Founded in 2015, Low Entropy Facilitates conversations that encourage diversity and promote inclusivity.

We understand that life can be confusing at times. It can seem challenging and sometimes you may feel like no one really "gets you." We offer an opportunity to connect with others who have the capacity to understand you.